Having a full scale domestic relocation is a big deal and you simply should not try to do it yourself. Get a hold of our company and get the finest offers for removals in the area. Our team is equally good at a number of moving services but where we really shine are long distance hauls. If you need a removal to Birmingham then we are the group of movers to call. We have the sufficient manpower and machinery to provide you with top class long distance or a nationwide removal at a fair price. Relocations to Birmingham can turn out to be quite the pain but with our expertise the whole process will be hassle-free. This is because we got you covered all the way:
Experienced workers
Low prices
Excellent vans
Advanced packing supplies
GPS tracking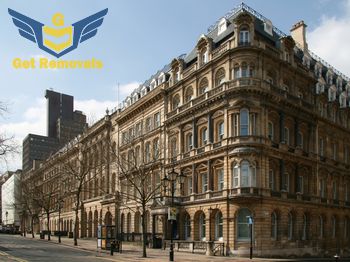 After you call us you will be able to explore your options in terms of pricing and offers. Our customer service associates will give you a quick rundown on how exactly we can help you in your removal endeavours. Once you get all the info you can make a decision on when and where to book us. Our company will assign a responsible expert to your relocation project and you will be given the course of action by them. After that you ca stay in touch for a regular update and a free consult on the ongoing removal. We will be in charge of the planning of the whole job. Our experienced workers will tailor the long distance move to your needs depending on the nature of your property, size of goods and many other things. Removals to Birmingham are also available for companies and businesses. We can safely perform a long distance move for your office and you will have all of your electronics and supplies transported to your new destination in no time.
Our vehicles make all the difference when we talk about speed and effectiveness
The vans that we drive are an integral part for such big relocation projects. Ours are in mint condition and are state of the art vehicles. They are fully certified and are permitted to transport and deliver all sorts of cargo. We keep them clean and they undergo monthly maintenance. Safety is a top priority and this is why we have all the needed security elements built in. GPS tracking is also available so that you can know where exactly your goods are at any given moment.
Birmingham is one of the most notable cities in England and it is also metropolitan borough of West Midlands. It is one of the most populous areas not only in the United Kingdom but in whole Europe. During the Industrial Revolution, Birmingham expand from a small market-town to a large eminence in Midlands Enlightenment. Nowadays the city is one of the greatest commercial centre and its economy is mainly dominated by the service sector. The city has GDP over $121 billion and it is also the biggest educational centre outside London with six universities. Here are also situated the City of Birmingham Symphony Orchestra and Birmingham Royal Ballet.