Storage Solutions In London
Storage Solutions In London
Most man and companies provide only moving services. However, we are not like most removal firms and this is why we maintain a large selection of side services one of which is our storage option.
Fully secured storage facility
We have a modern facility which comprises of interior and exterior units. All our cells are equipped with top notch environmental control systems in order to protect the stored items from the natural elements. We have also fitted our units with extremely sensitive alarms which will instantly notify our security staff in the unlikely event of foul play. You should also know that our facility is under constant surveillance, so you can rest assured that your belongings will be in safe hands with us. After all it not a fluke that we are famed of providing the most secure and dependable storage solutions in London.
Our cells range in the following sizes:
Extra small
Small
Medium
Large
Extra large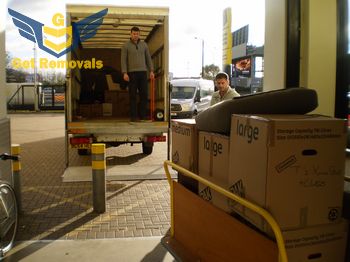 You can use them to storage anything from small and delicate items such as glassware and decorative features to large and bulky objects such as machines, construction materials and transportation vehicles.
If you cannot bring your belongings to us, have no worries because we can haul them for you. Even more, if you desire we can pack and secure them into high end hardtop containers. All cartons will be labelled accordingly, so that you can easily find the items that you need when you come looking for them.
Rent your unit today
Know that you don't need prior reservation to rent one or several of our storage cells. We are open 24/7, so the only thing that you have to do is to contact us and tell us what you need and we will provide it to you. However, we do require a 7 days (17 days for extra-large units) notice before you vacate your cell. Pleas bear in mind that our London storage solutions are fully insured.
We provide our storage services at affordable prices which can easily fit into your monthly budget. Note that you can take advantage of your amazing discounts if you opt to combine our man and van services with our storage solutions in London. This way you will benefit for two top notch options for a fair and reasonable rate.
We invite you to explore our website in order to learn more about our company and the numerous services that we are ready to provide to our private and business customers.
Our company is based in London, the British capital. The city is one of the world's most important financial, cultural and touristic hubs. It is the location of numerous well-known landmarks such as the British Museum which is one of the largest and most visited exhibition halls in the world. It was founded in 1753 and displays a collection of about 8 million items. The Natural History Museum is another internationally prominent venue. It was founded in 1881 and is visited by an estimate of 5.2 million people annually.