Dealing with a long distance relocation is no walk in the park and it might require your fullest attention. Luckily if you have a removal to Liverpool at hand you will not need to spend all of your time and plenty of resources to accomplish it. Simply call our numbers and enjoy masterful long distance removal assistance at cheap prices. Our company has all the important things needed for a full domestic or business removal to a new place.
24/7 customer support
Custom removals
Flexible offers
Constant availability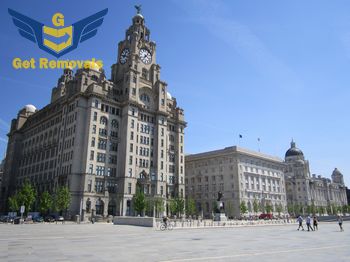 We have the means to accomplish nationwide removals on a relatively short notice. Planning is needed and will be involved but our experience allows us to do it pretty quickly and without any time being wasted. Your removal to Liverpool is in safe hands with us as we have well-trained helpers and skilled drivers. Not only that we have all the expertise needed for such a relocation job but we also have the right supplies for it. Full scale removals usually involve a lot of disassembling, packing and lifting. Luckily we have the right equipment for every step of the way. Our workers will take your larger pieces of furniture apart and will box them afterwards. This will significantly reduce the time needed for loading. Not to mention that this way we will avoid towing and pushing your furniture around thus minimising the risk of scratching or otherwise damaging it. We utilise top class packing materials during our relocations to Liverpool and we take good care of fragile goods. All sorts of sensitive or specialised items are carefully placed in flexible but sturdy boxes with extra protection. All in all our shielding supplies are the finest you will find in our area.
In terms of vehicles we are truly the best. Our fleet of vans comes in different sizes suitable for various removal projects. Long distance hauls usually require Lutons as they can fit more things and have tail lifts built in for easier loading and unloading. If we are also performing end of tenancy cleaning or full rubbish removal during your relocation then a flatbed lorry might be needed for those dump runs we will need to make.
Planning out your route is imperative
Logistics is one of the most important aspects of a nationwide removal and we will come up with the best routes for your delivery. Our drivers are knowledgeable and perfectly aware of the traffic situation.
Liverpool is one of the crucial large cities in England and a major metropolitan borough too. The city is over 800 years old and it is one of the most attractive tourist destinations in UK. The reason why so many visitors come here every year is that the city is proclaimed to be the World Capital City of Pop due to the contribution of The Beatles. Here are situated also two Premier League football clubs – Liverpool and Everton and every time there is a match between them it is known as the Merseyside derby. Liverpool is a major British port and it was very important during the development of the city's economy. The most famous dock here is Albert Dock.